Sapelo Hammock Golf Club is host to its Men's Golf Association and Ladies' Golf Association.
These groups charge a small membership fee and play regularly at Sapelo Hammock.
They also organize their own social and golf events which are separate from those organized by the Club.
They welcome new members.
For more information, contact the association presidents:
MGA – Jordy Evans – jordyevans@darientel.net
LGA – Mary Richards – mer30319@gmail.com
MGA News
LGA News
CLASP EVENT
On Tuesday, August 20, 2019, the Sapelo Hammock Ladies' Golf Association hosted its annual summer golf tournament for CLASP (Coastal Ladies Association Summer Play) with 42 ladies attending. Attendees came from all areas between Savannah and Florida.  After a delicious, cooling lunch, prize money and gifts were presented.  It was a fun event for all.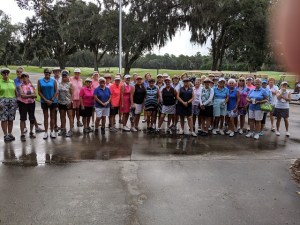 ---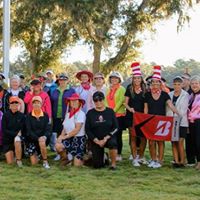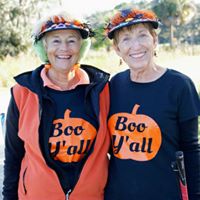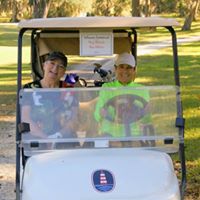 Sapelo Hammock Ladies Tournament Combines a Day of Halloween Fun and Golf
The annual Sapelo Hammock Ladies Golf Association Halloween Tournament was held on Tuesday, October 29th at the golf club in Shellman Bluff, with 74 women in attendance from around the Coastal Empire and beyond. Players represented were from Bacon Park, Black Creek, Bent Tree, Georgia Southern CC, Henderson, Heritage Oaks, Laurel Island, Mary Calder, North Hampton, Okefenokee CC, Osprey Cove, Pine Forest, Sanctuary Cove, Sapelo Hammock, Savannah Golf Club, Savannah Quarters, Sea Island and The Landings.
Though the tournament was slightly cut short by a nasty rain storm, there was enough time for the best of the best to show their stuff. Prizes were awarded for winning scores in the Spooky Flight, Goblin Flight, Ghost Flight and Pumpkin Flight. Prizes were also awarded for "Closest to the Pin" and "Closest to the Squiggly Line". Each player in the tournament received a custom made gift, breakfast and lunch and several door prizes were also awarded.
In addition to their first place score in the Spooky Flight, Janice Webb and Brenda Aytes also won the best costume prize. They were dressed as weather reporters for The Weather Channel—-appropriately decked out in rain coats and hats, as well as microphones. A burst of thunder and lightning brought a look of surprise and laughter to their faces just as their picture was being taken (see accompanying photo). The entire event was filled with comical moments like this including a blowup T Rex entertaining the arriving players, players posing for photos of each other in their hilarious costumes, and lots of FUN and lightheartedness during tournament play on the course. All of this resulted in the proverbial pronouncement of "A good time was had by all".
This was the ninth annual Halloween event for the Sapelo Hammock LGA and the proceeds from the tournament go to a variety of area causes—-McIntosh County Academy Golf Team, Sapelo Hammock special projects as well as other organizations in our area such as the local food bank. It's a way for the club to share their beautiful facility with folks from outside our area, support the local community, and join with others in Halloween frivolity and friendships.