Sapelo Hammock Golf Club is host to its Men's Golf Association and Ladies' Golf Association.
These groups charge a small membership fee and play regularly at Sapelo Hammock.
They also organize their own social and golf events which are separate from those organized by the Club.
They welcome new members.
For more information, contact the association presidents:
MGA – Jordy Evans – jordyevans@darientel.net
LGA – Mary Richards – mer30319@gmail.com
MGA News
Time to sign up for the 2019 MGA Member/Guest to be held 10/25/2019 – 10/27/2019.
LGA News
CLASP EVENT
On Tuesday, August 20, 2019, the Sapelo Hammock Ladies' Golf Association hosted its annual summer golf tournament for CLASP (Coastal Ladies Association Summer Play) with 42 ladies attending. Attendees came from all areas between Savannah and Florida.  After a delicious, cooling lunch, prize money and gifts were presented.  It was a fun event for all.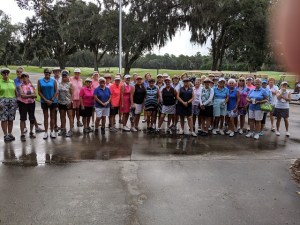 HALLOWEEN INVITATIONAL
You are invited to sign up for the next LGA event which is the annual Ladies' Invitational Halloween Tournament.  This tournament will be held on Tuesday, October 29, 2019.  Contact the Club for details.